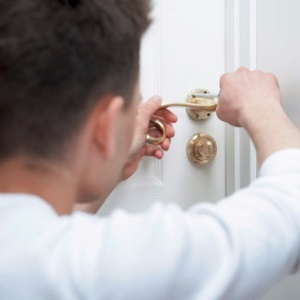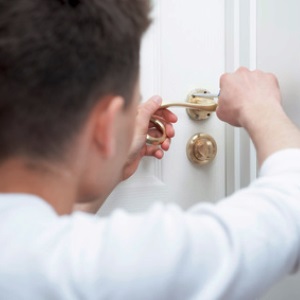 Have you ever experienced the feeling of relaxing at a friend's house, enjoying a nice meal, when the neighbors call and say that you have someone breaking into your house? You go from relaxed to panicked in the span of a few seconds and probably wonder how this could have happened? You have security on your house, and you remember to lock doors and windows every time you leave the house. How could this have happened?
There are many people who are much more adept at picking locks than anyone should be. These thieves have had years of practice getting through almost any kind of lock and will have no trouble getting past standard security locks that are part of most residential homes. Preventing this may seem like something that is nearly impossible, but it is much easier than it may seem. Learning how to properly install locks that will make thieves and lock picks shy away from your security is something that is important.
High Security Locks
When you install the right kinds of locks, you will be able to be sure that your house will never be able to be broken into again. High security locks are the first step to making sure that your house and property are completely secure and as hard to break into as Fort Knox. When you want to be able to have the peace of mind that you deserve, high security locks should be your first option. They are an inexpensive way to secure your doors and windows to make sure that you are secure at all times.
Why High Security Locks?
There are many types of locks on the market, many of which are known to keep thieves away from your property, because of their fool-proof mechanisms. However, many of these options are extremely expensive and will take a huge investment to implement. Instead, installing high security locks will give you the same amount of security that these expensive and elaborate systems do, without the large price label on them.
High security locks are made with hardened steel and have much stronger components in them that make them practically invincible. They will withstand a break in much better than your standard lock that you would find on a normal door. You will finally be able to have the peace of mind that you have been searching for when it comes to your home when you install high security locks.
If you live in Cibolo Texas call us today and learn more about how you can get these amazing locks installed to be sure that you and your family are safe at all times, even when you aren't home. We are the premier Cibolo Texas locksmith!