Call Us And Get Top Quality Security Solutions That Work With Your Style And Budget
Have You Ever Wondered Why…
So many people seem to spend a fortune on security systems that are also stylish and modern. When instead, these people could save a fortune by calling the experts at Cibolo Locksmith Pros, to install mortise locks that are beautiful and guaranteed to protect your property.
Here's Why…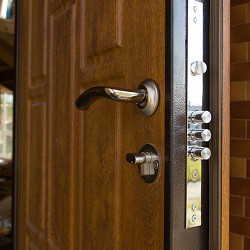 People are willing to spend big bucks because of these locks long history of popularity. Predating cylindrical locks, the mortise-style has been used on various home and business structures for more than a hundred years. Popular in Europe, they have experienced an increased popularity in the United States due to the durability of their design.
But What Does This Mean For You?
Whether it's a new installation you're requesting, or you need existing mortise-style locks repaired or replaced, our commercial and residential locksmiths will get it done quickly at a price you're sure to appreciate.
We're a trusted business based in Cibolo TX that offers full installation and maintenance work. Our experienced professional arrive fast for all appointments, respect your property while working, bring the right equipment and tools and remain on-site until the job is thoroughly completed to your satisfaction.
---
Top 5 Reasons Why Our Customers Prefer Us:
We offer 24 hour locksmith solutions, 365 days a year
Our experts are fully licensed, bonded and insured
We respond to requests in 30 minutes or less (almost always much less)
We're upfront and honest about our prices
We're a local company with a solid reputation
Ever Wonder How We Install Mortise Locks?
Our residential and commercial locksmiths will use special equipment and woodworking tools to make the necessary cuts for your new mortise lock. The related external trim will then be added. We only install locks from trusted manufacturers to ensure the quality of the completed work.
And if That's Not Enough – Here's How We Make Repairs…
Our team can make repairs from all manufacturers, including both older and newer designs. Fixes often involve the lock's internal mechanisms since these parts are designed to work in unison and located in close proximity to each other. We will also clean and inspect all lock workings and hardware to ensure that everything functions as intended.
But Wait, There's More Benefits…
Mortise-style locks are widely considered one of the most secure types available for use on local homes and business properties. Because of the way they are constructed and installed, only the correct key can open them. They are also a smart choice because of:
A reduced need for related hardware
The overall durability of the lock itself
Increased surface contact that also improves security
Fewer maintenance needs since all parts are configured together
Various choices that allow for designs that match your personal style