Broken Key Removal, Repair, And Replacement
Don't let a stuck or broken key ruin your day. Call us 24/7 and we will take care of everything quickly.
GET A FREE QUOTE
(210) 255-2922
Save Time And Money – Call Us For All Broken Key Removal Related Problems
At Cibolo Locksmith Pros we understand your situation and we can all agree…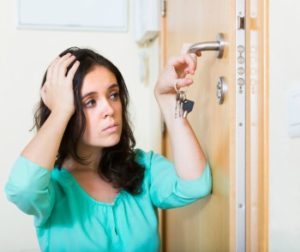 Broken key removal and replacements can be extremely stressful, but you are not alone. In fact, our customers often call us to request expert assistance in resolving the problem of a stuck or broken key.
In some situations, a key breaks apart inside the lock. The issue proves especially challenging when a portion of the key remains stuck deep inside the mechanism, and a trained professional is required to remedy the situation.
How We Can Help
Our skilled locksmiths possess the training and tools to extract broken parts safely, including locks on building doors and car doors. We'll help ensure that the removal process does not damage your property or your vehicle's ignition system. As a full-service emergency locksmith, we offer fast, affordable and efficient key extraction.
Here's The Deal…
We offer full lock services in Cibolo, TX and surrounding areas. Our fast, reliable technicians respond to every request for assistance within half an hour or less. As a local business, we possess familiarity with the area. Whenever you encounter a lock-related problem involving your home, business or automobile, simply give us a call. We'll help provide a solution at any hour of the day or night and one of our specialties includes broken key removal, repair and replacement services!
You Will Get Back To Your Normal Routine Fast When You Call Us
We take great pride in assisting local residents with all sorts of residential locksmith needs, including cases of broken or non-working keys. Local residents all agree that we are reliable and have a well deserved reputation for fast services, meaning you won't have to waste half of your day waiting for a technician to show up.
Bottom Line…
 Just some of the reasons our customers depend on us include:
We offer comprehensive emergency, commercial, automotive and residential assistance
Our technicians respond in 30 minutes or less to requests for help
We work as a 24 hour company, answering your calls and coming to your aid at any hour of the day or night
We supply insured, licensed and bonded experts with years of experience in the field
People appreciate our friendly assistance and customer support
We offer fair up front pricing
You can count on us. We strive to treat all our customers with consideration by furnishing fast, efficient service. Our goal remains 100% customer satisfaction!
---
Some Helpful Tips To Minimize The Need For Broken Key Removals
After extended use, mechanical parts wear out and break down. The same holds true for keys. A heavily used key will eventually sustain damage from repeated manipulations inside a lock.
Today, many manufacturers employ very strong metals. These materials usually keep functioning well despite rather hard use. However, to minimize damage to your keys, some expert suggest adhering to the following tips:
Request locksmith assistance if you notice visible cracks or faults appearing within the key.
To avoid bending or damaging a key never use it for an unintended purpose, such as opening a letter or prying up a metal soda can tab.
Refrain from using excessive force.
If your key does break, seek professional extraction services to avoid accidental damage to a lock or a car ignition.
If your key becomes stuck, try using a lock lubricant and then very gently try to remove it (do not use excessive force as this is how a stuck key becomes a broken one)
Take extra care to make sure you are using the correct key, especially when you are in a hurry, as many of us typically are.