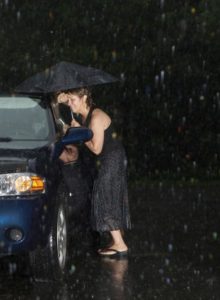 There are few things more frustrating than looking in the car window and seeing your keys dangling in the ignition with the doors locked. Usually this happens simultaneously with an impending thunderstorm or extreme heat. Thanks to Murphy's law, a car lockout also tends to happen late at night or when you are running behind schedule for an important meeting. Thankfully, drivers can rely on the fast and trusted help of Cibolo Locksmith Pros.
What Not To Do
Calling professionals is your best option. With today's advanced automotive technology, it can be useless, and even dangerous trying to use a coat hanger on your door. Besides the risk of setting off the airbags, you can damage your car door, scratch your paint, and still end up with a lock that will not budge.
---
You Can Rely On Us
Our car lockout services can have you on your way in a jiffy-without causing any damage . We pride ourselves on 30-minute or less response times. After all, we know that it is frustrating and sometimes scary to wait alongside your locked car for help to arrive. If the car is locked up tight at night, it can be even worse. Thankfully, we offer 24 hour emergency locksmith services. All day, every day- we are here to help.
Why We Are The Best
Our mobile service technicians can quickly assess the problems and help you to find a suitable solution. Our experts are all fully licensed, bonded and insured. You can rest easy knowing that you and your car are in good hands.
We also offer up front pricing. Your bill will not include any surprise charges or added fees. The price we quote you when we arrive is the price you will pay. Did we mention that it does not matter what type of car you own? Foreign or domestic, we can get you back inside and even make you a new key on the spot.
When the day comes, and it will, that you need an automotive locksmith or a key cutting expert, you can count on us. We can even do laser cut car key replacement on the go. With our highly skilled technicians and state-of-the-art mobile equipment, we can handle just about anything.
At Cibolo Locksmith Pros we want to be the people you call to help you out in an emergency. We are a local company. You are our neighbors and friends. We want to replace your broken locks. We want to fix that key fob that you dropped in the rain. Let us come to your rescue when the keys are locked in the car or home. Allow us to help make you feel safe and quickly get you back on the road when you experience a car lockout. We are here to make your bad situation a little easier.