Replace Car Keys
Keep us on speed dial when you loose your keys or your car key breaks. Our mobile unit is here for your 24 hours a day.
GET A FREE QUOTE
(210) 255-2922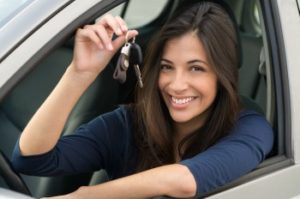 Ease the stress of losing your car keys by calling on an emergency locksmith from Cibolo Locksmith Pros. Even with short notice, we'll have a mobile team member at your location in 30 minutes or less. From car key replacement to broken key extraction, we're your go-to source for reliable automotive locksmith service in Cibolo TX and surrounding areas 24-hours a day, seven days a week. Call us when you need to replace car keys for any reason.
Why Choose Us?
First of all, we hire only trustworthy and experienced technicians to be part of our team. We service all vehicle makes and models, both foreign and domestic. For your added convenience, our car key replacement services are on-the-go. Our mobile locksmiths will come to you and you won't have go through the hassle of going to the dealership. Our commitment to customer excellence includes:
24 hour availability
Licensed, bonded and insured technicians
30 minute or less response times (usually much less)
Honest, upfront pricing
Friendly help from local experts
Importance Of Reliable Automotive Locksmith Company
It's frustrating when you can't get into your vehicle because of a lost or damaged key. While we can replace car keys that are lost or broken for a traditional lock, we can also replace transponder keys and get you new key fobs on the spot. Having a reliable source of assistance if you have an issue with a vehicle key means you can take a deep breath and know the problem will soon be resolved.

Lost Car Keys
Ranking up there with phones and glasses as items people lose the most, car keys become even more important when you can't find them. If you're having no luck locating your lost car keys, we'll make new ones and get you back on the road in no time.

Broken Key Extraction
Special techniques and tools will be used to remove a broken key from your vehicle. We can also replace broken or damaged vehicle keys. Additionally, we will take care of the problem without causing any damage.

Laser Cut Car Keys
Designed to be inserted into locks from either direction, laser cut keys are often difficult to replicate. Since we have the special equipment required to make laser cut keys on the spot, we can quickly replace ones that are lost or damaged.

Transponder Keys
Emitting a low-level signal only detected when the key is in the switch, transponder keys are designed to prevent a car from being hot wired. We'll produce a transponder key that matches your vehicle's make and model.

Problem: My car key won't fit into the lock...
Try This:
Make sure you have the right key and try car lock lubricant to loosen the lock mechanism.
Problem: My car key broke off inside of the lock...
Try This:
If there is some portion of the key sticking out of the lock, try grabbing it with your fingers or gently using tweezers or pliers.
Problem: My car doors aren't responding tot he car fob...
Try This:
If you have an extra car fob, try that one. Changing the batteries or reprogramming it may also help.
---
Regardless of why you need to replace car keys, count on an automotive locksmith from Cibolo Locksmith Pros in Cibolo TX. Our honest, competitive pricing and 30 minute or less response times are just a few of the reasons why we're the preferred choice of many vehicle owners. Contact us today for more information on our automotive and 24 hour Assistance.