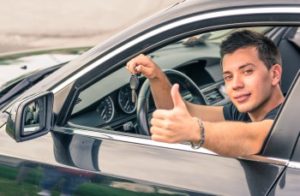 At Cibolo Locksmith Pros, we understand the frustration and sense of urgency that goes along with being locked out of your vehicle. Our expert automotive locksmith technicians are trained to service all makes and models, both foreign and domestic, and handle the situations most vehicle owners encounter, but not everyone can help with.
We Get It
The need for emergency locksmith service rarely occurs at the most convenient times. If you do find yourself locked out of your car or truck or stressing out over lost or missing keys, rest assured our skilled technicians will be there as quickly as possible. Being based locally allows us to confidently maintain 30 minute or less response times and offer 24/7 availability.
Why Call On Us?
Our technicians use modern tools and equipment to accurately diagnose problems and safely resolve the issue as quickly as possible. Our commitment to excellent customer service means we'll clearly explain your options and provide the details you need to make a confident decision.
Vehicle owners often prefer us because of our:
Highly trained automotive locksmith pros
Friendly, knowledgeable staff
24/7 availability
Use of high-tech equipment and tools
Upfront pricing and honest estimates
30 minute or less response times
Affordable Car Assistance
Our mission is to offer a variety of reliable assistance and trusted products for vehicle owners. Whether we're making repairs or replacing damaged or worn-out locks, expect the work to be done right the first time. In many cases, we're able to save our customers the expense and hassle of going to the dealership for things like laser cut keys replacement.
---
Our Services
Q: What can I try for a key that's not working when placed in the ignition?
A: You may have a worn key. If you have a spare key, try that first to see if the problem is a key that's damaged or worn in some way. Lubricating the switch may also help. If the problem persists, give us a call.
Q: Will my vehicle be damaged while the lock in opened?
A: Our experts are trained to carefully open locks with methods that won't damage adjacent parts or the paint on your vehicle. If the trunk needs to be unlocked, which isn't a common emergency request, a small hole may need to be drilled, but it will be located under the license plate and not visible.
Q: What can be done about a keyless entry device that's not working?
A: Our technicians are trained to repair all types of automotive locks, including keyless entry systems, which are becoming more common. Before calling us, try changing the battery or testing another key fob if you have an extra one.
Q: Can you come to my home or place of business?
A: If you are having issues with your vehicle's locks, we'll come directly to your home or business or any other location within our service area.
Q: What can I do when I'm locked out of my car?
A: Before calling us, check to see if a window is open enough to reach into the vehicle and unlock a door or try other doors. Please note we do not suggest leaving your doors or windows unlocked for safety reasons, but it can't hurt to double check.
Cibolo Locksmith Pros is your source for full automotive locksmith service in Cibolo TX and surrounding areas. Your experience with us is likely to be a pleasant one thanks to our upfront pricing and 30 minute or less response times. Contact us today to arrange for a licensed bonded and insured technician to promptly arrive at your location.