Job Positions Available
Pros on Call is a family-owned business based in Austin, TX. We've been repairing the auto, industrial, and residential locks and security hardware of Cibolo, TX and adjacent areas for more than 5 years and we are frequently on the lookout for dedicated technicians and locksmiths to join our Cibolo, TX branch – Cibolo Locksmith Pros.
FULL-SERVICE LOCKSMITH (Full Time Position) in Cibolo, TX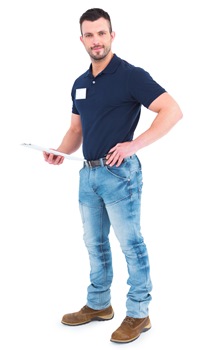 If you're currently a knowledgeable lock technician located in or around Cibolo, or would like to become one, and you are eager about full-time employment with one of Cibolo's leading locksmith companies, we would like to talk with you! Our company has an excellent standing among the companies, drivers, and homeowners of Cibolo. We offer preference to lock technicians wanting to move across the country or within Texas itself.
Job Details
Full service locksmiths are in charge of emergency and scheduled jobs in Cibolo, Texas and nearby regions involving repairing, installing, and re-keying household locks, commercial locks and security devices, and auto locks. Furthermore, you will reply to requests for duplication of keys, lockouts of all kinds, laser car key cutting, and programming transponder car keys. Please note that since this is a full-time job, you'll be required to be on call for many hours.
Job Functions
On top of the skills already stated, you have to be educated and proficient in:
making new keys with key cutting devices
unlocking doors to cars/homes
repairing and installing high-tech locks such as electronic deadbolts, keyless entry systems, and biometric locks
replacing locks
lock rekey
taking apart a lock and putting it back together
vehicle, household, and industrial lock work
setting up commercial security apparatuses such as automatic door closers and panic hardware utilizing the needed tools
ignition switch repair and replacement
Just starting out your locksmithing career? Do you have some experience with auto locks? We can easily teach candidates who are devoted and ready to learn! Individuals who are determined can eventually enter all areas of service that our company offers, and also have the possibility to take up a lucrative and satisfying career!
Minimum Qualifications
If you are positive that you'll be able to perform all of the tasks cited above, ensure that you possess the following skills too before you apply:
high school diploma or GED
valid status in the US (citizen, permanent resident, or work visa holder)
5+ years of locksmith experience (preferred)
dependable car or van to work out of
very good people skills (this means being polite and respectful)
holder of a valid Texas driver's license with a 100% clean driving record
Working Conditions
working calmly in stressful situations
ability to lift heavy items
ability to work in various weather conditions
on-call 24 hours a day, 6 days a week going to Cibolo, TX and surrounding areas
working in heavy-duty uniforms provided by Cibolo Locksmith Pros
Compensation
Compensation is commission based, dependent upon salesmanship and practical experience.
We provide promotions as well.
If you think that you fit this position perfectly, then we want to hear from you! Please submit your resume along with three references to manager@cibolotxlocksmith.com. If you'd like to speak with us, call (210) 255-2922.
* Pros on Call is committed to equal opportunity employment so all qualified applicants irrespective of sexual orientation, gender, race, color, religion, veteran status, or disability will be considered.
** Chosen candidates will be expected to undergo a police record check and drug tests prior to doing any work for Pros on Call.