Burglary Damage Repair
Our goal is to help make a scary and stressful time a bit easier. Call us anytime of the day or night, we will make all necessary repairs and upgrades to make your home and family safer.
GET A FREE QUOTE
(210) 255-2922
Call Us When You Need Burglary Damage Repair Services And Make Your Home Safer For You And Your Family
We can all agree…
When it comes to your family's safety, peace of mind is a priceless commodity. That does not mean that burglary damage repair services should cost a fortune.
But do they have to?
No! Should you experience an attempted break-in and require repairs, our residential locksmiths will arrive promptly to assess the situation and restore your sense of safety and security. For your added convenience, we offer 24 hour emergency locksmith service throughout Cibolo TX and surrounding areas.
That's Not All…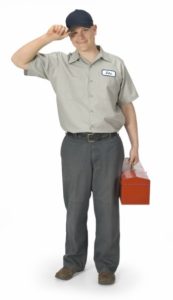 We're a local business offering a wide range of full installation and repair services. Our residential experts are trained to evaluate, repair or replace all types of locks and lock systems, including both traditional, and high-tech locks. Everyone on our staff is committed to making your experience with us as productive and efficient as possible.
Call Us For Fast Repairs And We Will Help Prevent Future Break-ins
We can all understand the Importance of burglary damage repair services
A burglary is often more than just a minor inconvenience. If you've experienced a break-in, you may be dealing with extensive property damage around the point of entry and thousands of dollars in losses. Our local team understand the seriousness of arriving promptly to provide a renewed sense of security. Burglary damage repair is important because it restores a sense of some type of order and control over a situation that was both unnerving and uncontrollable.
Property owners often choose us for because of our:
Licensed, bonded and insured locksmiths
Upfront pricing and honest estimates
30 minute or less response times
Courteous, knowledgeable technicians
Responsive 24/7 emergency locksmith service
---
Here's How You Can Actually Benefit…
Burglaries rarely occur during convenient business hours. Our 24 hour availability means you can count on a trained technician to to repair damage to your locks or replace those that may be too badly damaged to fix. Our friendly experts have access to state-of-the-art equipment and the parts and supplies necessary to repair all types of locks. Since we're located in Cibolo TX, we're able to arrive quickly when receiving a request for assistance.
Identifying Security Vulnerabilities
In addition to burglary damage repair, our emergency locksmiths will also identify weak spots with your other locks. You'll receive an honest assessment you can use to make security decisions that are right for you.
Security Upgrade Recommendatons
Our team can recommend cost-effective ways to upgrade your existing home security. We can also offer suggestions on appropriate replacement locks and related hardware and accessories. All products we carry and install are from trusted manufacturers.
---
Answers To Your Questions About Burglary Damage Repairs
Q: When is it best to contact an emergency locksmith following a burglary?
A: After contacting the police, making sure everyone is safe and filing a report, take a moment to regain your composure and then give us a call.
Q: Should I have my locks replaced or changed?
A: It depends on the condition of your locks. If the hardware isn't damaged, a re-keying, referring to the changing of the internal lock mechanism to fit a new key, may be all that's necessary.
Q: Is it best to upgrade my locks to something more high-tech following a burglary?
A: Since every situation is different, our team will discuss your options and make recommendations based on what you can afford and what's likely to be increase the safety of your home. Rest assured you'll never be pressured to make a decision.
---
Getting Involved In "The City Of Choice"
We love our community and want to help keep it safe. We invite you learn more about our Neighborhood Watch Program and other ways to give back. What are you waiting for? Get involved and help make a difference!