Home Lockout
You can count on us 24 hours of the day. We will safely and quickly get you back inside with no harm to your property.
GET A FREE QUOTE
(210) 255-2922
The Locksmith Of Choice For The "City Of Choice"
Home Lockout Solutions – Don't Panic, We're Here To Help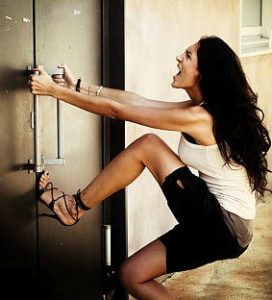 Many of us have experienced a home lockout at one time or another. Being trapped outside of your house or apartment can be an unnerving experience, but don't worry, our friendly, professional, local residential locksmiths are here to help you. If you live in or around Cibolo TX and are locked out of your house or apartment, call us anytime and we'll be by your side.
Why Choose Cibolo Locksmith Pros?
At Cibolo Locksmith Pros, we strive to be the premier emergency locksmith of the "City of Choice" by honoring your time, money and safety needs. That's why we offer:
24/7 Availability: We are a round-the-clock locksmith service provider. No matter when you experience your home lockout, we are available to come and help you get back inside.
30 Minute or Less Response Times: We know that when you call an emergency locksmith, you need them there quickly and that is why we get back to you promptly and get you back into your home in no time.
Upfront Pricing: We are always honest about our prices and give them to you up front so that there are no surprises. As your local expert, our reputation means a lot to us and so we want to give you the best service possible.
Choosing a Licensed, Bonded And Insured Locksmith
The safety of your family is too important to gamble on companies that don't have your best interests at heart. Never give access to your home to a company that is not licensed. It is very easy for those kinds of companies to take advantage of you.
Here at Cibolo Locksmith Pros, we are fully licensed, bonded and insured, so you can rest easy in the safety and security of your family and home.
---
What To Do If You Are Locked Out Of Your House
If you are experiencing a home lockout there are a few things to keep in mind:
Do...
Take a deep breath: Panicking in a situation like this will only raise the likelihood that you will hurt yourself or damage your property or belongings. Take a moment to calm down, and then think about what to do next.
Assess the Situation: Do you have a friend, landlord, neighbor or close family member who might have a spare key to your home? If so, reach out to them and see if they can let you in or if you can come pick up the spare key.
Check Your Windows: If you left any of your windows open, you may be able to climb inside your home that way. Just remove the screen and ease yourself inside. Please, never purposefully leave your windows open when you are leaving the house. If you are using an open window to break into your home, a burglar could easily do the same.
Call Us: We are available 24 hours a day and will respond in 30 minutes or less. If you can't find another way in, call us right away and we'll be there to help you.
Don't...
Do NOT Break Your Windows: This damage is more costly than hiring a locksmith, can injure you or could cause your neighbors to call authorities.
Do NOT Pick Your Lock: The potential to damage your lock is high and your neighbors will likely become suspicious.