Obtain Fast, Accurate Lock Changes For Your House Or Commercial Property
Who Doesn't Love Quick, High Quality Work At Low Prices?
When it comes to lock change services, we understand that you need quick assistance done properly. But sometime, paying for expedited assistance can cost a small fortune.
Do I Have To Pay A Lot?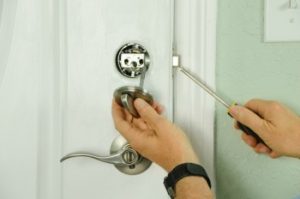 Absolutely not! We at Cibolo Locksmith Pros are you most trusted name in emergency locksmith services and we specialize in lock change solutions for your home or office. You can count on our team of experts to handle any situation with honesty, respect and top quality results. Best of all we guarantee fair and upfront pricing that won't break the bank.
We Handle Stressful Situations With Ease So You Don't Have To Worry
Have You Ever Encountered This Situation?
You enter your home or office and discover to your great dismay that someone apparently broke into the premises during your absence. Furniture and other items appear out of place. You notice some things missing.
Unfortunately, that scenario occurs all too often today! If you suspect that a burglary occurred, you should report your concerns to the Cibolo Police Department and to your property insurance agent. You may recover stolen property by filing timely incident reports.
What's Next?
You should contact us to determine whether your locks require changing, replacing or upgrading. This step may help deter subsequent break-ins.
We assist customers in the local area who require fast lock changes. Whether you need new locks installed to enhance security, or you simply want to rekey all of your locks because you lost a key, our dedicated team of technicians offer quick, reliable services 24/7. Our coverage area includes all of Cibolo, Texas and its outskirts.
---
Just Consider Some Of These Important Advantages We Offer Customers In This Area:
We offer a 24 hour assistance, so you can call us at any hour of the day or night
Our locksmiths respond within 30 minutes or less (usually much less)
We provide licensed, bonded and insured technicians with years of experience
We Do It All!
Call us for comprehensive assistance: automotive, commercial, emergency and residential locksmith service.
You'll appreciate our fair, up front pricing because you'll know the full details of the bill before we commence work
We will be completely transparent with every aspect of a lock change procedure, and we carry many types and brands of locks in inventory
As a qualified local locksmith, we know the Cibolo area well!
When you contact a professional locksmith to change one or more of your locks, you want to obtain capable, fast assistance. We maintain the highest standard of customer service. You can count on us!
---
Why A Local Provider Makes All The Difference
When people in our community contact us, they benefit from our familiarity with this area. We know local routes and roadway conditions in the "City of Choice."
We won't waste mileage trying to locate you by driving to New Braunfels and back- we'll reach your home, office or stranded car by the most direct route. We will help save you time and money. When you need someone to change a lock for you, call us!
How Hiring A Professional Will Save You Money In The End
In some situations, a professional locksmith can help customers save money by re-keying an existing lock. Instead of replacing the entire device, the locksmith modifies the lock to accept a different key by replacing the pins and springs. In other instances, especially if physical damage was sustained during a break-in, replacing everything may provide a better solution.
As caring professionals, we will inform you about all available options for resolving a problem. At Cibolo Locksmith Pros, we'll help you find the best solution to lock-related problems. If we think you'll enhance your security by upgrading to a stronger model, we'll let you know. We want to to be able to make fully informed decisions based on the facts and we will never pressure you into something you don't need.