Give Yourself One Less Thing To Worry About With Fast, Reliable And Affordable Services
We Get It!
No one wants to deal with the hassle or spend a ton of money to rekey locks.
But Do They Have To?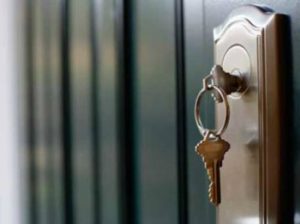 NO! When you need to rekey locks call Cibolo Locksmith Pros. Whether you've lost your keys or feel the need to get new ones for safety reasons, our local team will provide new, premium-quality keys for your home or business. We guarantee prompt residential, commercial and emergency locksmith services throughout Cibolo TX and surrounding areas, and our full range of lock services are second to none.
Hear's The Deal…
We're a local business with a solid reputation for excellent customer service throughout the area. We maintain a unit of friendly, knowledgeable experts who use a combination of proven methods and state-of-the-art technology when making changes to either traditional or more high-tech locks. We're pleased to offer:
Round-the-clock availability with fast response times (30 minutes or less to be more precise)
Reasonable rates and upfront pricing
Honest estimates and no hidden charges
Full installation and repair assistance
Service from licensed, bonded and insured locksmiths
---
Lock Rekeying – A Simple Solution To Your Security Needs
We all want fast results without breaking the bank 
How We Can Help
Sometimes referred to as "changing a lock," the mechanism is switched so it works with a new key. Losing keys may be the most common reason for needing new ones made, but it's not the only time to consider a rekey.
It's also a good idea to consider this service if:
You're moving into a new home that had previous owners
You have a high employee turnaround rate
You frequently get new roommates or tenants
You've lost track of who has copies of your keys
You ended a relationship and your ex won't return the key
You have forgetful children that have a tendency to lose their copies
What You Get
We provide an assortment of affordable residential locksmith services throughout Cibolo TX and adjacent areas. Our courteous technicians will come prepared to get the job done as efficiently as possible. While working, we will be respectful of your home and cleanup the work area before leaving. We service all types of locks, including: High-security, mortise, deadbolts, hight-tech / smart locks and so much more.
---
Your Lock Rekey Questions Answered…
Can I reky locks myself?
Many mechanisms, especially on high-tech locks, are very complex and require attention from a professional. It's also best to call us if the lock itself is worn or damaged, as this could cause unforeseen complications that our team is equipped to handle.
Can you just replace the cylinder?
In many cases, this will do the trick, although it depends on the type of lock involved. Commercial locks tend to be designed for cylinder replacement since they often experience more wear and tear.
How long does the process take?
There is no standard answer. The amount of time involved depends on whether or not the system itself is damaged or difficult to remove. Once the lock and lock cylinder are taken out, it's only a matter of minutes before the everything is prepared for a new key.
How many keys can I have made after I rekey locks?
You can request as many as you wish. However, we recommend you start off with the minimum number of keys you need, to reduce the risk of losing any or having one of the copies duplicated without your knowledge.
---
To Sum Up…
Restore your peace of mind with fast, budget-friendly rekeying from Cibolo Locksmith Pros in Cibolo TX. Since we're local, you can count on dealing with real people who will respond as quickly as possible. With our 24 team there's always a technician available when it's most convenient for you. Call today to schedule an appointment.